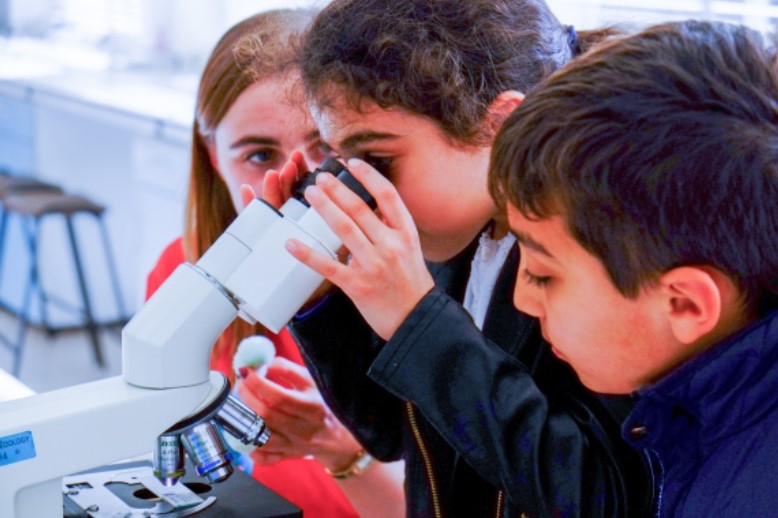 Public engagement is a broad term which encompasses the many ways in which the activity and benefits of higher education and research can be shared with the public for mutual benefit. Engagement activities may be targeted at specific groups such as:
Schools and colleges (primary, secondary and further education)
Families and children
Young people
Adults
Local communities, community groups
Successful routes to impact through public engagement include:
​Public engagement and the Research Excellence Framework
Public engagement may be included in Research Excellence Framework (REF) impact case studies, as the main impact described, as one facet of a broader range of impacts, or as the mechanism by which other impacts were achieved. Public engagement must be shown to be the result of excellent underpinning research. Dissemination alone is not sufficient; cases must demonstrate the significance or benefits to audiences.
The University's 'Public Engagement Plan' can be used when planning public engagement activities, firstly to help maximise the impact achieved, and secondly to increase the likelihood of the engagement activity meeting REF criteria for submission in an impact case study.   
The brief guide 'Public engagement: gathering evidence of impact' is a useful reference when generating or gathering evidence of the impact of engagement activities.   
Further information and guidance
You can find out more about public engagement in general from the National Co-ordinating Centre for Public Engagement
The University's Public Engagement Team provides co-ordination of major events, practical support, community contacts and advice to nurture charitable, educational and voluntary partnerships between the University and its communities.
We have started building a library of Public Engagement with Research (PER) case studies to document examples of good quality PER activities. These aim to showcase how the PER driven activities can lead to achieving research impact. Case studies are available here.
Please also check a set of films based on the 2016 Public Engagement with Research Awards winners' PE activities. Films are available here.
For further information, contact the Public Engagement team.