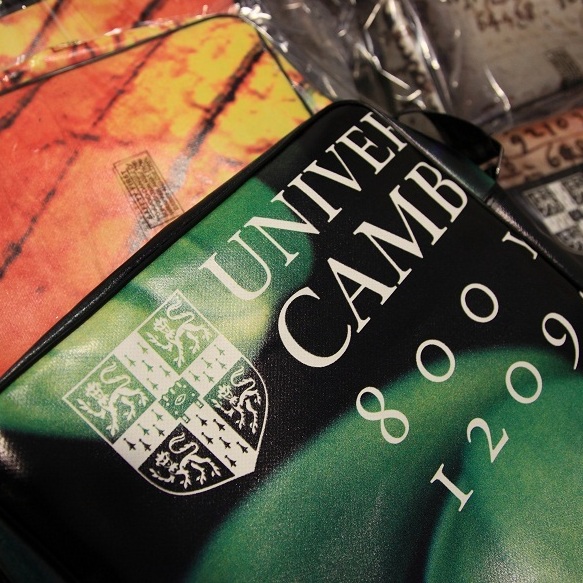 Institutional sponsorship grants are awarded to the University to strategically support selected thematic areas. The Research Strategy Office coordinates the following grants:
EPSRC Impact Acceleration Account 
The EPSRC Impact Acceleration Account (IAA) provides the University with resources to deliver impact and work on the exploitation of outcomes from its EPSRC research portfolio, with the key objective of shortening the time to impact. The IAA brings together a number of previous initiatives to provide more flexibility, including support for secondments, early stage commercialisation, developing new partnerships and reaching out to researchers who do not normally engage in commercialisation activities. EPSRC IAA supports three calls at the University of Cambridge:
EPSRC Impact Acceleration Account Partnership Development Award.
This fund helps to establish closer working partnerships with business and is open to research projects within EPSRC remit which will kick-start collaborations with companies who have significant potential to become new business partners for the University.
EPSRC Impact Acceleration Account Follow-on Fund
This scheme funds the early stages of commercialisation of technologies, helping to make the ideas more attractive for commercial investment. The fund is open to develop projects which have arisen from EPSRC funded research (either research grants or studentships).
EPSRC Impact Acceleration Account Knowledge Transfer
This scheme helps transfer knowledge and expertise linked to EPSRC research between the University and a partner company. The Fellowship will fund a researcher or member of academic staff to undertake a placement within a business or other partner organisation. Fellowships are also open to company employees to spend time working in a University department to facilitate knowledge transfer.
---
ESRC Impact Acceleration Account 
The aim of the ESRC Impact Acceleration Account is to enhance the exploitation of the outputs of social science research in the University. The delivery of the ESRC IAA programme is overseen by the ESRC IAA Academic Director and Executive Steering Group, comprising senior academics. The ESRC IAA Coordinator is providing support to the Academic Director and the Executive Group and delivering the programme.
---
The Wellcome Trust Institutional Strategic Support Fund (ISSF) 
The fund provides UK-based universities with an opportunity to invest in strategic areas of importance across their portfolio. The Wellcome Trust ISSF scheme currently supports two funding calls at Cambridge:
---
Isaac Newton Trust / University of Cambridge Early Career Support Scheme 
This grant scheme aims to provide research support to the recently appointed University Lecturers in the Schools of Physical Sciences and Technology.
---
Higher Education Innovation Fund (HEIF)
HEFCE Higher Education Innovation Fund (HEIF) provides funding for knowledge exchange to support and develop a broad range of knowledge-based interactions between universities and colleges and the wider world, which result in economic and social benefit to the UK. The allocation of University's HEIF allocation is overseen by the Research Policy Committee.
---
Institutional Sponsorship Grants handled outside the RSO:
MRC Confidence in Concept
MRC Proximity to Discovery: Industry Engagement Fund
BBSRC Impact Acceleration Account 
STFC Impact Acceleration Account
Cambridge Humanities Research Grant Scheme 
Isaac Newton Trust Small Research Grant Scheme