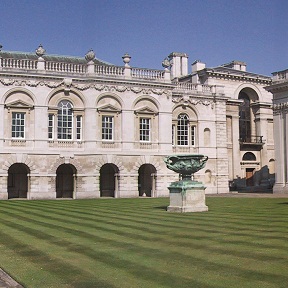 There are five ways to engage with the ESRC Impact Acceleration Account and enhance the impact of Cambridge social science research: 
Impact Funding
The Impact Fund provides flexible funding for impact projects in social science disciplines, where impact activities could not have been foreseen or from newly emerging insights in social science research and collaborations.
There are typically two funding rounds per year supporting projects ranging in value from £10,000- £20,000. Projects should be completed within 9 months of the award of the grant, though most projects are shorter. Bids for testing experimental or innovative approaches are welcome. 
Call deadlines for 2016-17
14th November 2016 5pm
6th February 2017 5pm
Please see find the ESRC IAA application and guidance below:
ESRC IAA Project Application Form
The Impact Fund supports:
Activities to broaden engagement with business, third sector and the public. This can cover deepening and strengthening relationships with existing contacts as well as establishing new contacts and networks.
Engagement with public, private and third sector organisations through short term academic secondments.
Developing and promoting new engagement methods to help promote best practice across social science knowledge areas.
Awards will be made available to fund work which will significantly increase the probability of the ideas and findings generated by the research having an impact on the private, public and third sectors.
The awards are not for the continuation of research. Applications should therefore focus on the development of impact activities and outputs and not on research. Applications which read like research grant proposals re-drafted for IAA purposes are less likely to be successful than projects which clearly comprise development of findings and ideas towards impact. Short projects to define routes to impact, liaising with partners and finding the resources to enhance impact activities will be eligible.
The Impact Fund grants can be used to support staff on the project, consumables, travel etc. Only direct costs are eligible. The funds cannot be used to support students.
Discretionary Funding
This fund is available to fund tactical opportunities in short time scales, which require a quick response, envisioned to influence governmental, national or international debate.
Local Fellowship Scheme
The Local Fellowship Scheme is run on behalf of the ESRC IAA by the Centre for Science and Policy (CSaP).  Fellows from local private, public or third sector organisations will be provided with customised contact programmes to meet key academics and research groups of interest to their field of work. This will allow Fellows to develop contacts and explore collaborative opportunities within the University. The Fellowships could lead to projects funded by the Impact Fund, opportunities for student projects, internships, research collaborations or other knowledge exchange activity.
Workshops
Intensive one-day events for researchers and non-academic researcher users are dual purpose: to enable researchers to develop skills in stakeholder engagement; and to identify opportunities for future collaboration.  Workshops can be held with business, local government and other public or third sector organisations. To date, the ESRC IAA has held workshops with the International Red Cross, UNESCO, World Bank, Save the Children and ARM.
POST Academic Parliamentary Fellowships
The UK Parliament is piloting an Academic Fellowship Scheme in partnership with ESRC IAAs to offer academic researchers at any career stage the opportunity to work on specific projects from inside Westminster. Further information is available here.
Further information
If you would like further information about any of the above funding opportunities or you have an idea for an activity that enhances impact of social sciences research at the University that doesn't seem to fit into any of these headings, please contact the ESRC IAA Co-ordinator at researchstrategy@admin.cam.ac.uk